Hand Made China Shirvan 8' x 10' Beige
More Information
More Information

| | |
| --- | --- |
| Item Number | 5720364 |
| Color | Beige |
| Shape | Rectangle |
| Style | Traditional |
| SubStyle | Geometric |
| Construction | Hand Made |
| Vendor | Khazai Rugs |
| Design | Shirvan |
| Field Design | All Over |
| Material | Wool |
| Origin | China |
| Collection | Jinan |

shirvan RUGS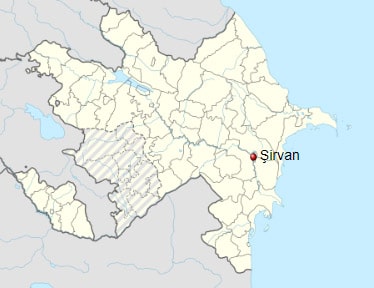 Shirvan (Şirvan, Shervan, Šervān) a region of Eastern Transcaucasia, known by this name in both early Islamic and more recent times, and now (since 1994) substantially within the independent Azerbaijan Republic, being bounded by Iran on the south, Armenia on the west, and Daghestan of Russia on its north.
Confluence of the Aragvi and Kura (Mtkvari) rivers Mtskheta
The name chiefly recalls Shervanshahs. They were Persianized Arabs who ruled independently or as a vassal of larger empires in the eastern Caucasian region of Shirvan from mid-ʿAbbasid times until the age of the Safavids (from 800 A.D. up to 1607 A.D.) The title itself probably dates back to pre-Islamic times, when Ardashir Papakan, founder of the Sasanian dynasty, bestowed it to a Caucasian vassal.
Shirvan is still there today, listening to the Kura that rushes into the Caspian Sea. Some introduce the Kura (Cyrus) River as a natural borderline between Asia and Europe. During the 19th century rug productions flourished in the former Khanate of Shirvan. Some of these pieces are considered the best of Caucasian antique rugs.
Technical aspects and the structure of Shirvan Rugs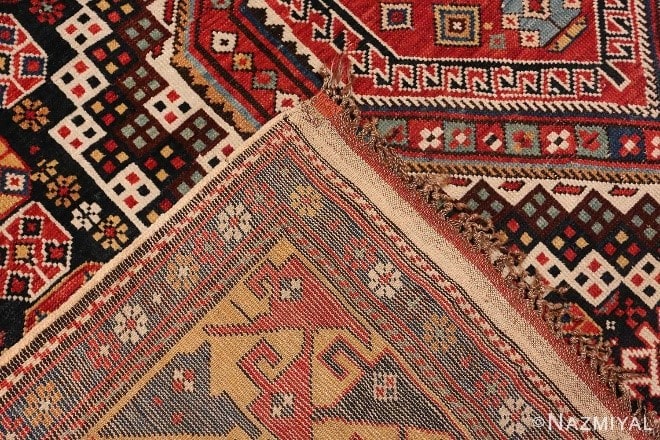 Antique Shirvan rugs have an average knot density of 113 knots per square inch. Knots are symmetrical (Turkic).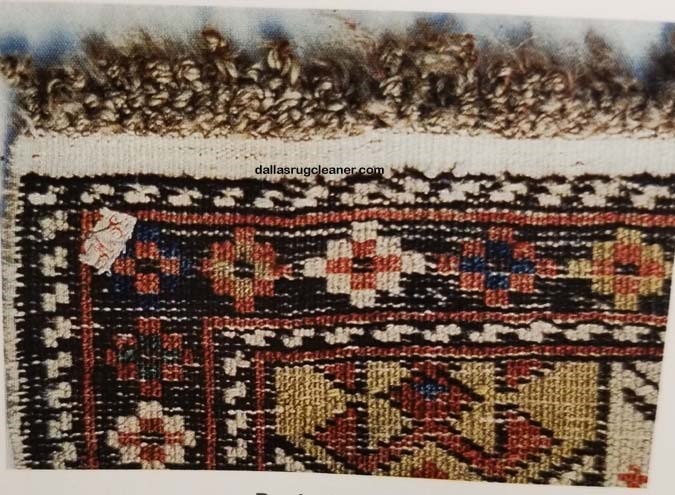 Back of Shirvan with Multi-Knotted Fringe & Kilim
Warps and Piles are woolen. Wefts may be either cotton or wool. Small rugs and long runners are favored sizes in Shirvan.
Resembling to tapestries, Shirvan Kilims have lots of uses like hanging from a wall or packing.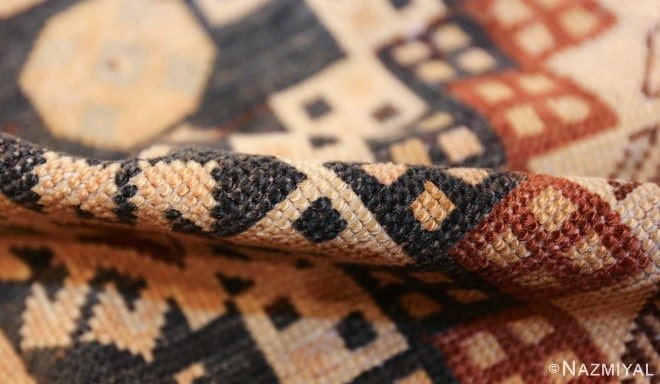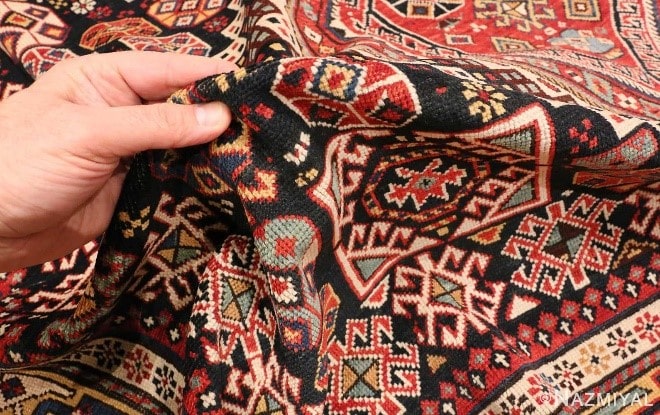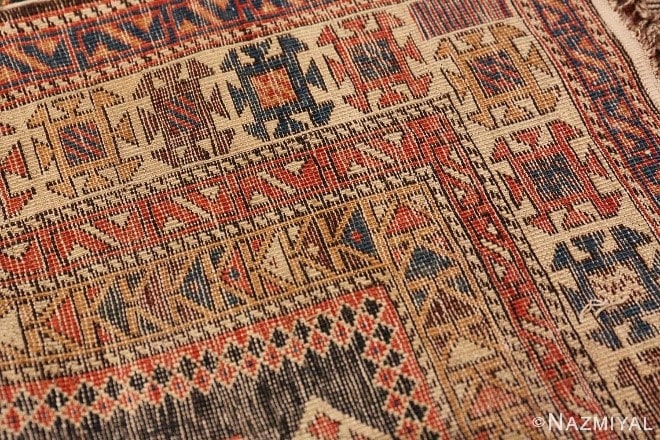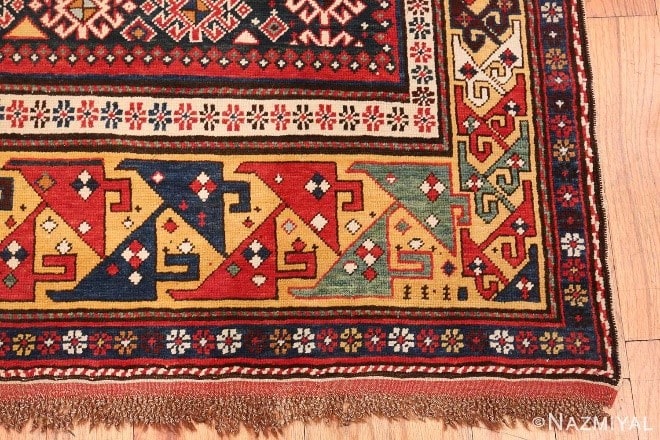 Dyeing and painting of Shirvan rugs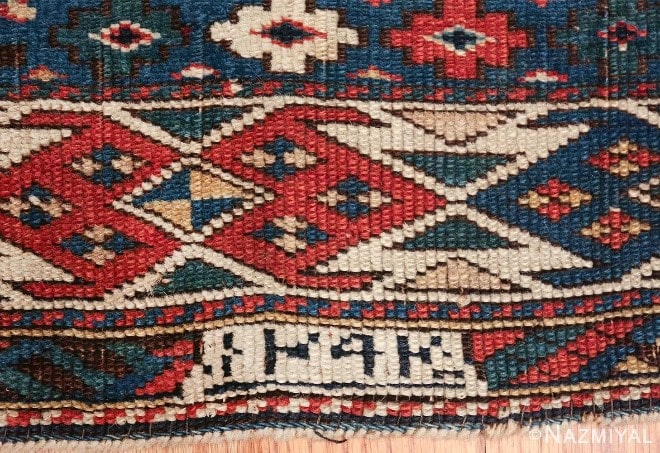 Palette of Shirvan is limited but strong. The power comes from both deep saturation and artistry of combing them which typically rely on contrast.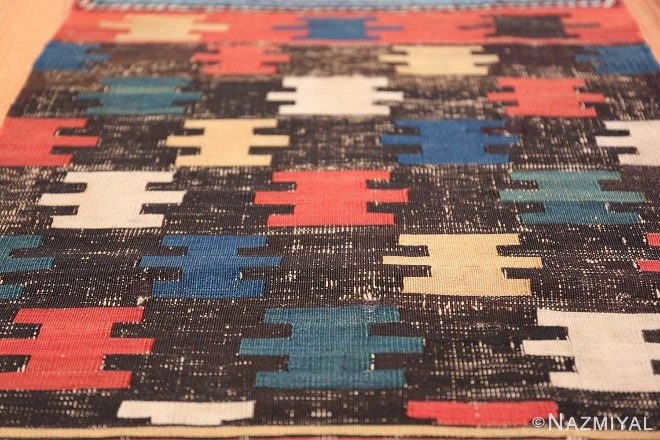 Deep indigo and rich madder red serve mostly as dominant colors. Deep yellow, camel, azure, and olive are some secondary colors as well as madder rosy and pink.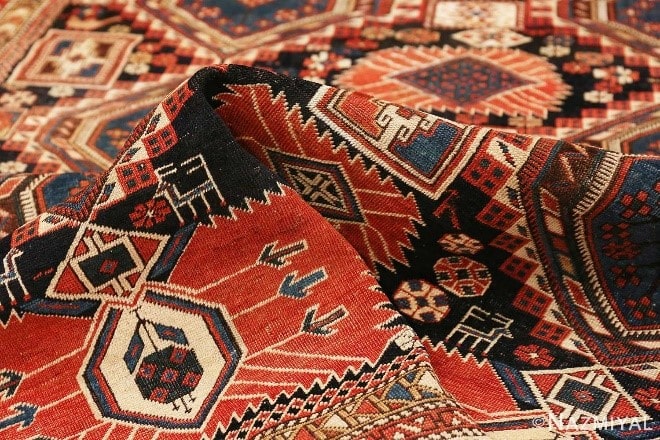 Designs and patterns of the Shirvan rugs
Prayer designs are common in Shirvan as it is a proper design for small sizes. Fields of such pieces filled with lattices of stylized flowers and blossoms.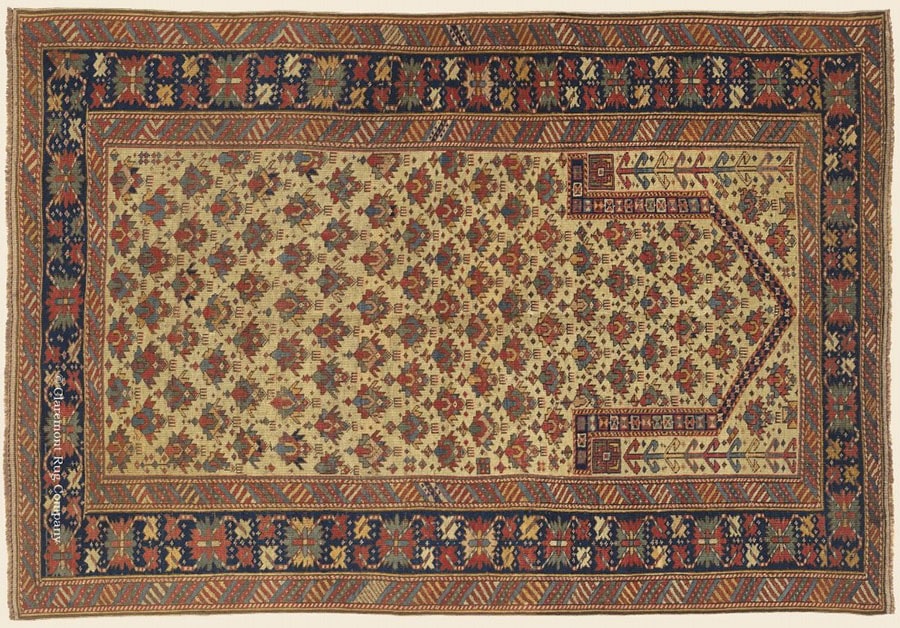 Shirvan Prayer Rug, Southeast Caucasian, Circa 1875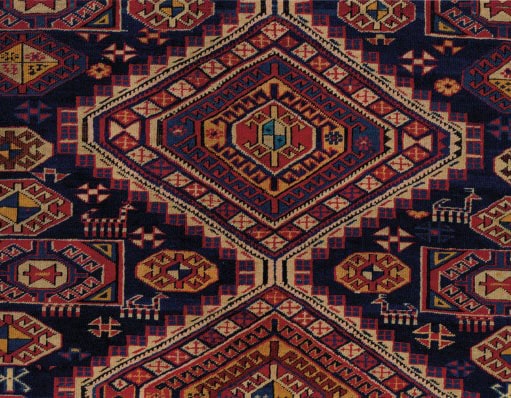 Gazelles in Caucasian Shirvan, circa 1875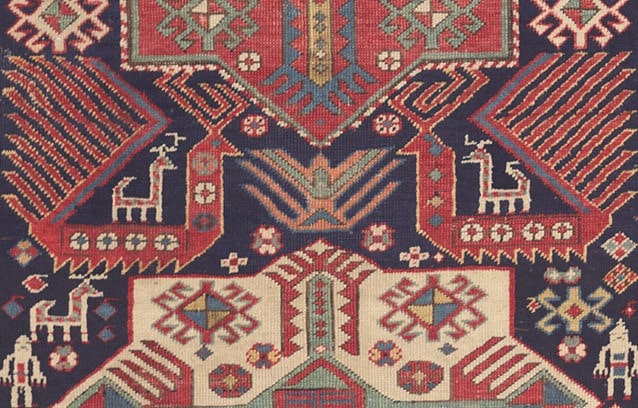 Peacocks and gazelles in Caucasian Akstafa, 1st half, 19th century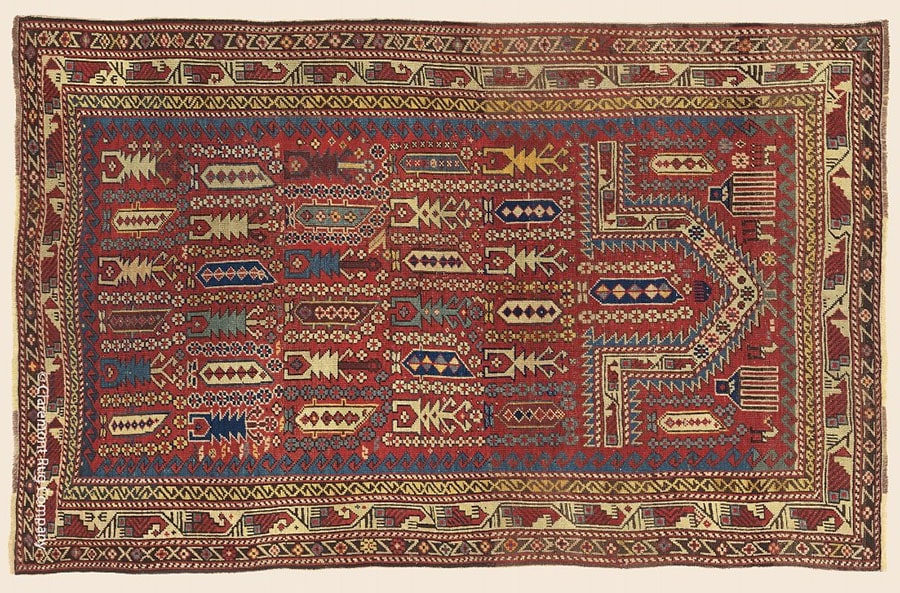 Shirvan Prayer Rug, Southeast Caucasian, 19th Century
A design and motif called Akstafa could be found chiefly in Shirvan antique area rugs and runners. The motif is a stylized bird called Akstafa Peacock giving its name to pieces with such motif.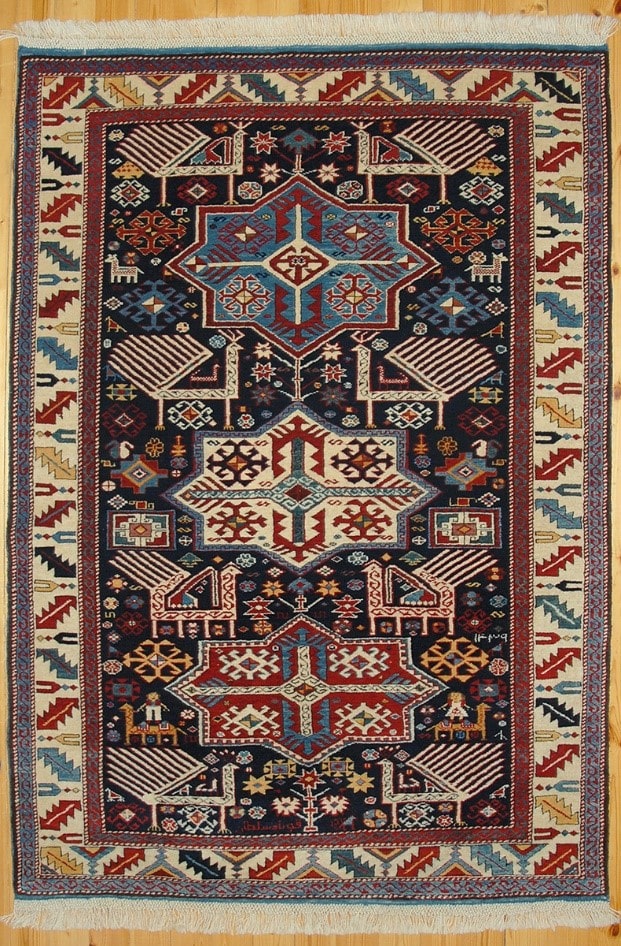 Shirvan "Akstafa" peacock rug
Both Afshan (scattered) and multi-medallioned composition could be found, both in geometric versions.
A type of multi-medallioned composition called Chajil made of typically three octagonal medallions with contrasting colors.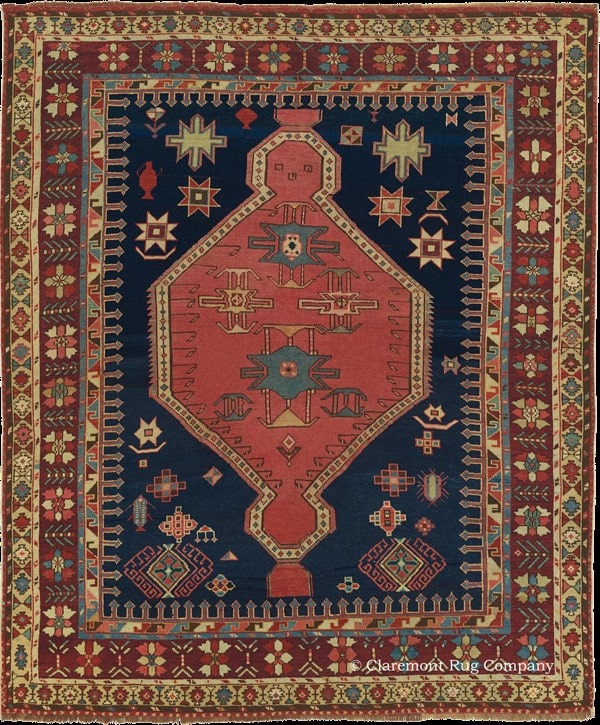 Shirvan rug, 19th Century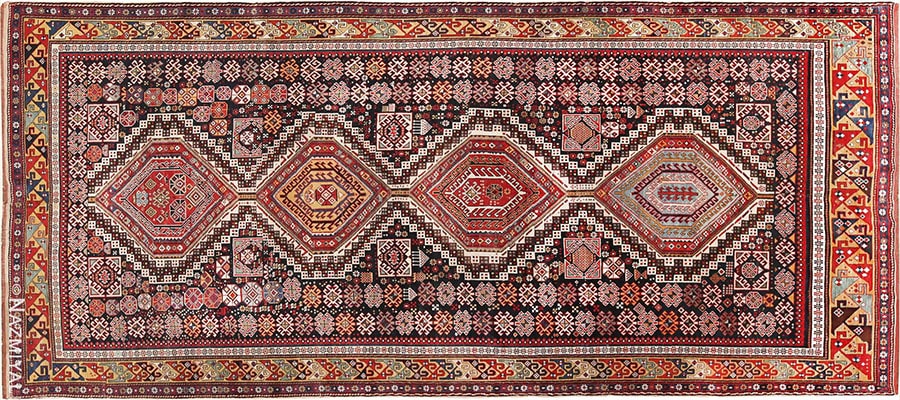 Multi-medallioned Shirvan rug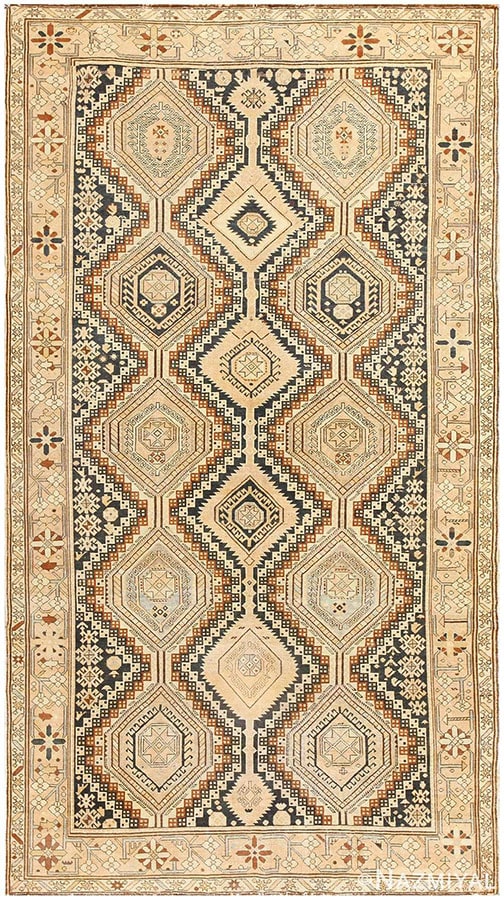 Multi-medallioned Caucasian Shirvan rug, Circa 1920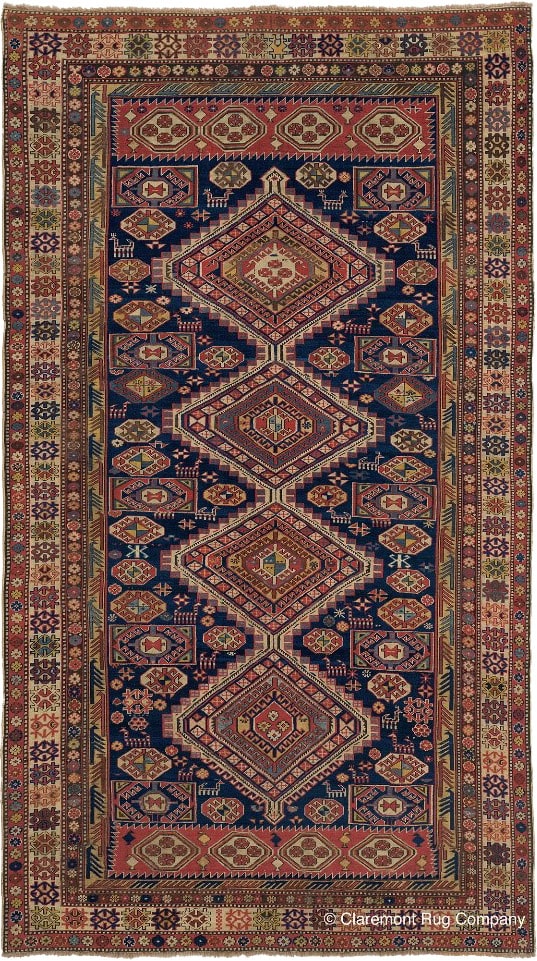 Multi-medallioned Shirvan Rug, Southeast Caucasian, Circa 1875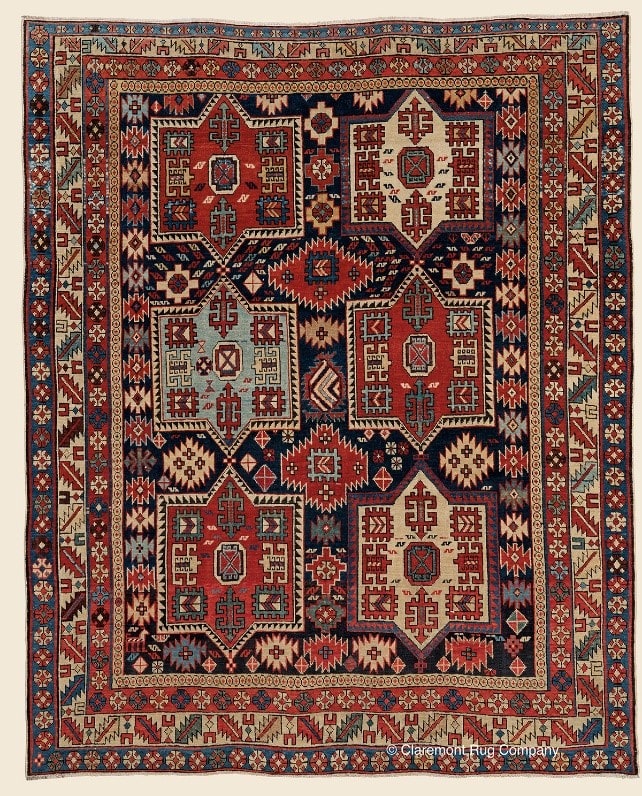 Multi-medallioned Shirvan rug, 19th Century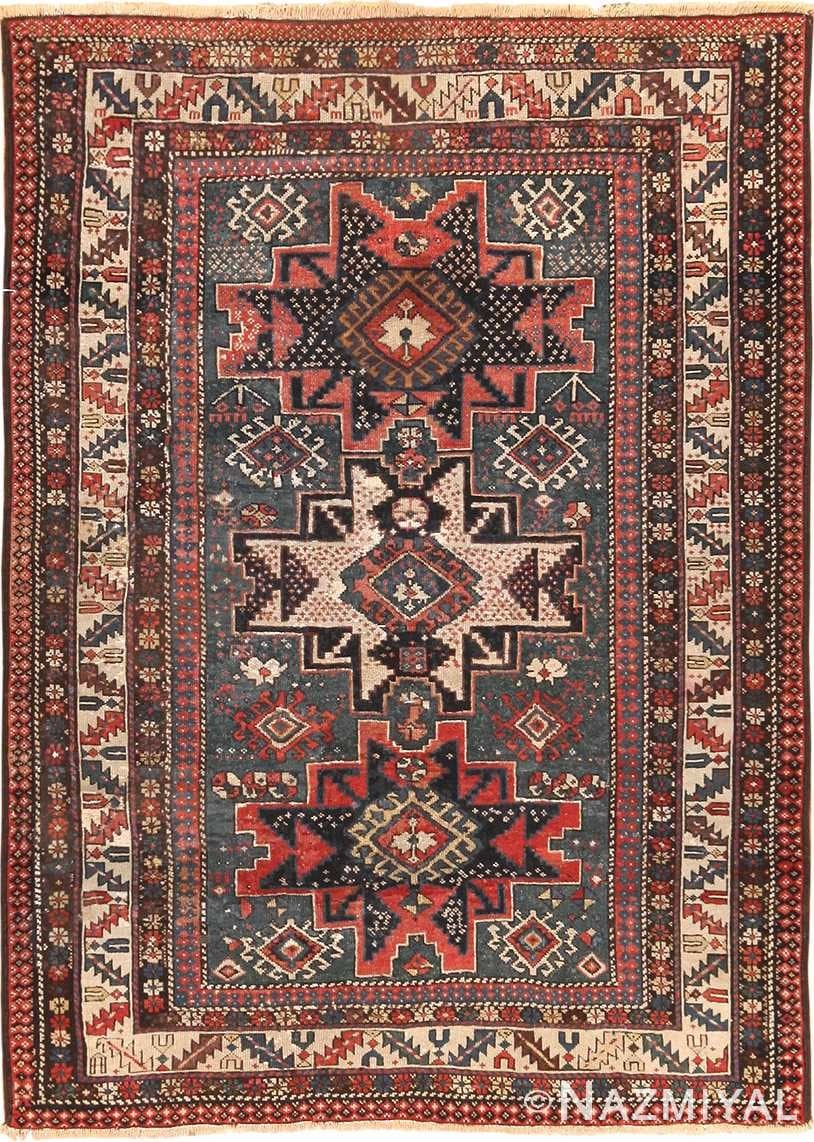 Multi-medallioned Caucasian Shirvan rug, Circa 1900
Vertical arrangements of nested bracketing elements form a type of Shirvan design called Bijov.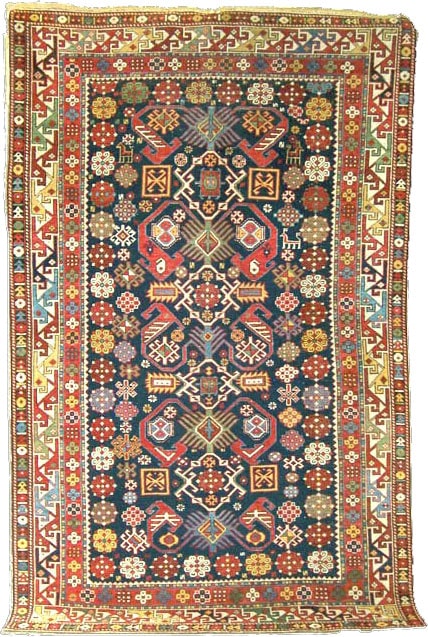 Antique Shirvan rug, Aksu District, Bijo (so called Bijov, Bidjov) village or its vicinity, early 20th century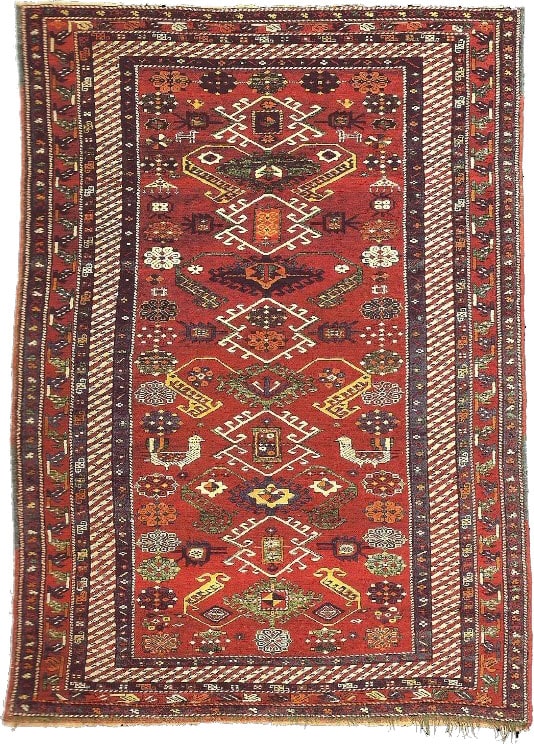 Antique Azerbaijan rug (western Shirvan/Gendje). c1900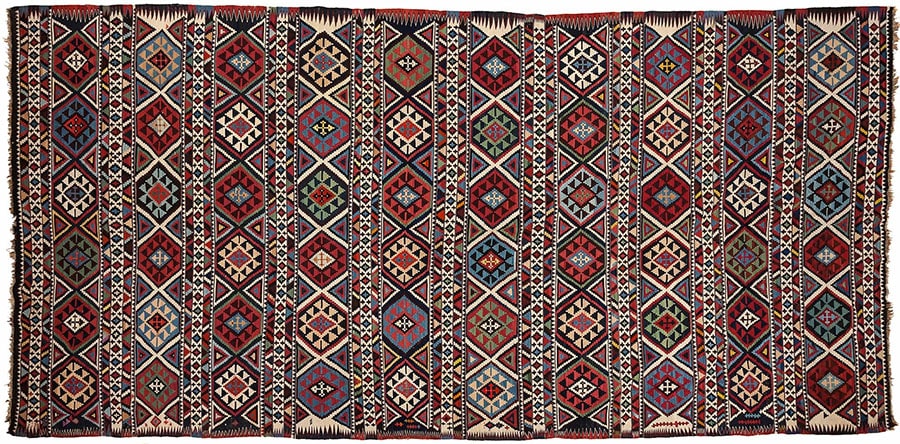 Antique Shirvan Kilim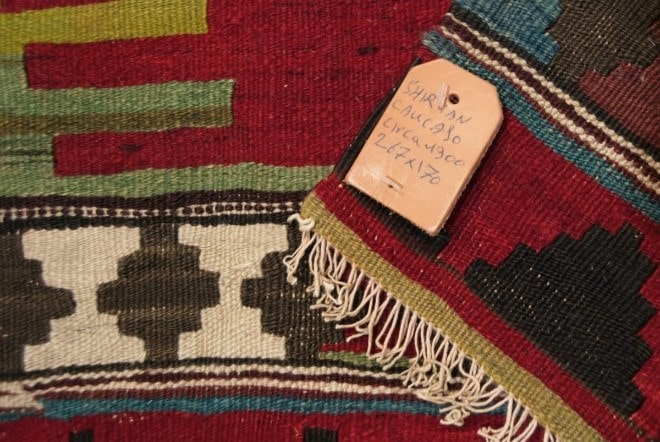 Shirvan Kilims have usually no border. Wide and narrow bands filled with geometric shapes alternate to form the design in these Kilims.