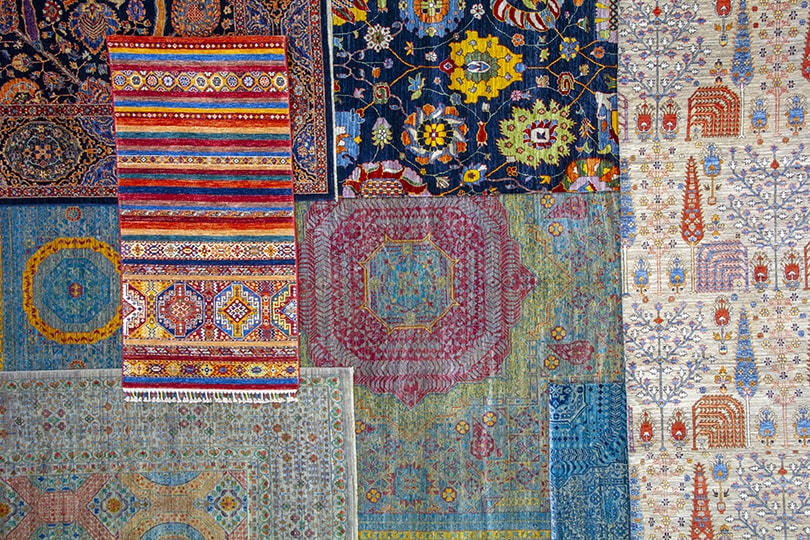 TRY BEFORE YOU BUY ON APPROVAL POLICY
Most countries with longer history of decorating with rugs most commonly agree that "the rug is the soul of the room" At Khazai Rugs Outlet, we agree. It is always best to let your decorating start with a beautiful rug. When you enter a room the floor is the main focal point of the room. Additionally, rugs are always a better investment than furniture. Your rug will outlast 7 sofas and many rugs are passed down for generations. Whether contemporary, traditional or something in between, you can find a rug you love at Khazai Rugs Outlet.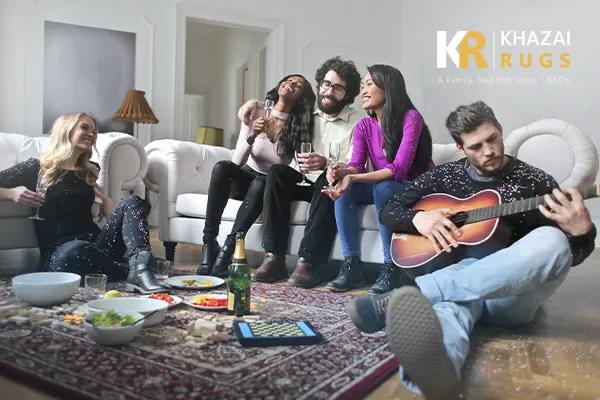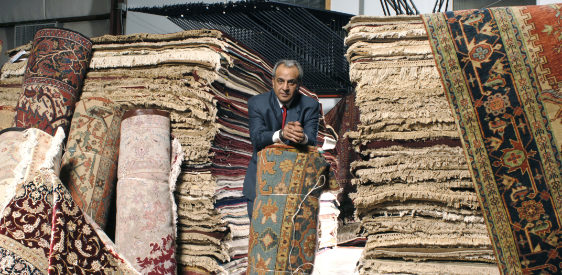 At Khazai Rugs Outlet, we give our customers the ability to try before they buy! With our on-approval policy you can take our rugs home and see them in your home before you make any commitment to buy. Come in pick a selection, we bring it place it and show it with no obligation. This means we will move any furniture and existing rugs necessary vacuum your floor place the your selection one by one place your furniture and accessory to give you the complete picture.
Did you know every rug has a light side and a dark side? Because of the way the weaver pushes down as goes up the rug, he creates a pile direction or nap. This is similar to the nap of velvet. If you are looking in to the direction of the pile, the rug will look lighter and vice versa difference in the two sides can be surprisingly significant. It is important to view the rug rotated both ways to find the best look, a task we are happy to do. The light and dark side, along with the difference in lighting, are two of the many reasons why seeing the rug in your own home is so important.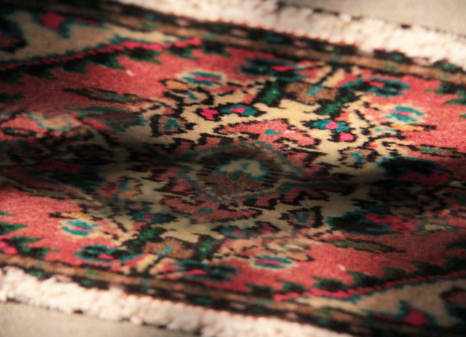 Our on-approval service allows our customers to be certain their rug is the right size, color, and fit for their home. For example, natural lighting and the unique lighting of your home will make your rug look very different from how they look in our showroom. It is also important to make sure your rug fits well with your furniture, wall color, and overall style of your room. All of these components are hard to consider while seeing the rug in our showroom. We want to make sure our customers are in love with their rug before they buy and there is nothing like seeing your new rug in your own home!
Come back to the store choose another rug among 5000 rug we have, you can ask for help from the professional, educated staff we hired to assist you with your purchase.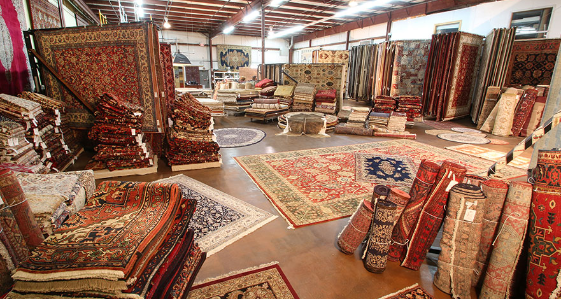 With Khazai Rug Outlet, even when you buy you are never stuck with your rug. We have a lifetime 100% trade-in policy, as long as we clean your rug regularly every 2 years and maintain it in original condition. Whether your decorative tastes have changed, you need a new size or style, or you simply have a rug you don't need anymore, come back anytime and you can swap your rug with another in our inventory. You will get the full cost of your rug minus the cost of cleaning as credit for any rug in our inventory!
We're all ears!
Contact us and get in touch with the team.
We are waiting for you at the Khazai rug outlet to help you pick the best rug suited for your home and delivery it to your door place it where ever you want with careful consideration and give you tips on how to keep your rug as new as it is today. We do all the things above for free, so don't hesitate to purchase your next rug. We deliver what we promised.