Jute rugs are easy to clean, are a great choice for any room in your home. They're soft, comfortable, aesthetically elegant, and durable to last for years. Jute is also naturally resistant to mold and mildew. This makes it an ideal material for people who suffer from allergies. On top of that, jute is an environmentally-friendly material. Its production doesn't require harsh chemicals or harmful pesticides. So, if you're looking for a rug that's easy to maintain and won't get messy or dirty, jute is your best bet!
This article deals with why jute rugs are easy to clean and how come they're the best choice for you.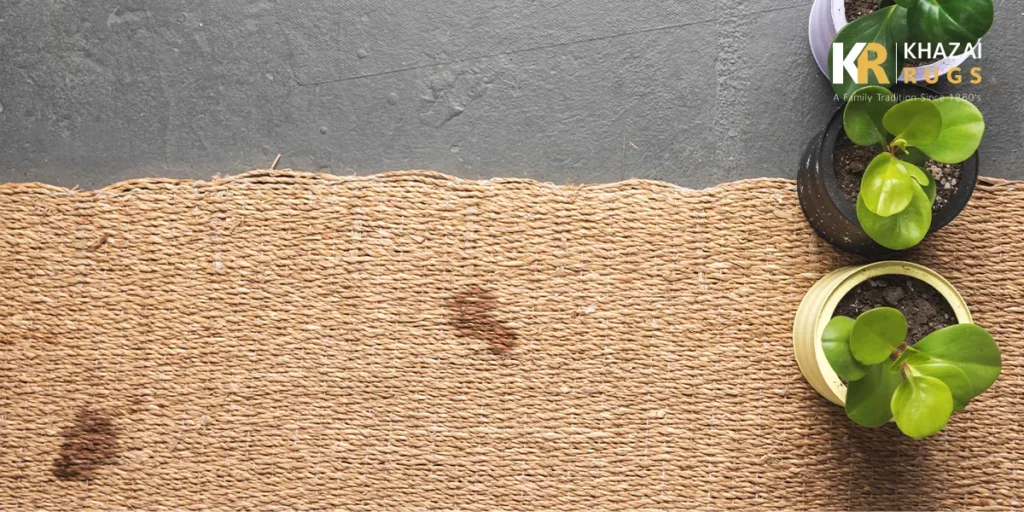 Why are jute rugs perfect for many houses?
Here are some of the most important ideal characteristics of jute rugs for your house.
Durable
Jute rugs are made from natural materials like cotton and wool. So, they can last up to 20 years with proper care. They also resist stains well because of their rough texture and color.
Eco-friendly
Jute is a fiber from the jute plant (Corchorus capsularis). It grows in India, Bangladesh, and Pakistan. The fibers are extracted by hand or machine after they've been harvested.
Since jute is a natural fiber, it doesn't need any chemicals during production. This means there will be less pollution in our air and water when jute products are made!
Good for your health
Doctors recommend replacing carpeting with hardwood floors as carpets trap dust mites. The mites can cause allergies in people with breathing problems like asthma.
As mentioned before, jute rugs have specific characteristics making them easy to clean. This is especially important for houses with kids and pets, where the rug is prone to stains. Let's learn more about these characteristics.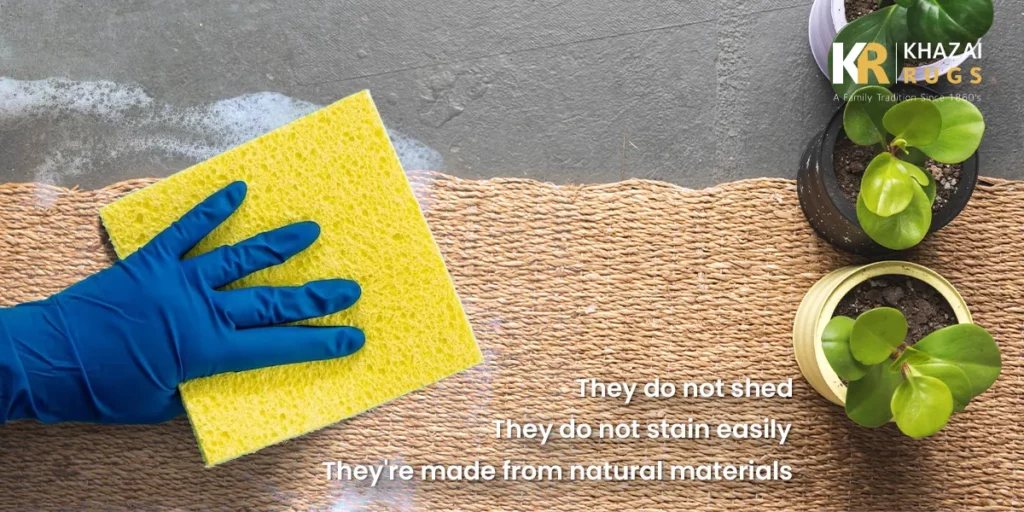 They do not shed
The natural fibers of jute are woven tightly together. So, when you vacuum your rug, no loose fibers will come off in the process. In fact, you can even wash your jute rug with soap and water, and it will still look great!
Simply mix one part soup with two parts water and pour it over your stained area. Let it sit for 30 minutes before rinsing it with cold water.
They do not stain easily
Jute does not absorb stains like synthetic fibers do. So, when you spill something on your jute rug, it will just sit on top of it. Therefore, it won't penetrate into its fibers and become difficult to remove later on.
There's another reason why many people choose jute rugs. They can withstand heavy foot traffic without wearing down over time. Plus, they don't need to be replaced as often as other types of area rugs, like nylon or wool.
They're made from natural materials
Jute is a vegetable fiber, which means it's biodegradable. So, it can be wholly composted if you want to throw it away. In addition, the jute fibers are woven together using only organic dyes. So, there are no toxic chemicals in your rug, either!
Moreover, natural fibers like jute are more durable than synthetic ones as well. They tend to last longer than synthetic materials. That's because they're not chemically treated or dyed with harmful chemicals. This makes them more sustainable over time. Thus, you won't have to worry about replacing your rug every few years.
What is the downside of jute rugs?
So far, we have discussed the benefits of jute rugs. However, they do have downsides too.
Jute rugs can be abrasive on bare feet and can cause some types of allergies. Even though they are easy to clean, they still need regular care. So, it is important to vacuum, wash, and take care of them on a regular basis. You must also use the right detergent when washing your jute rug. So, it will not get damaged by any harsh chemicals in the detergent.
Conclusion
Jute rugs are easy to clean because of their unique characteristics. They're made from natural materials that don't absorb stains easily. They also get easily cleaned with soap and water.
Choose jute rugs if you don't have time to take care of your rugs every day! Also, make sure you buy the best jute rug for your place. For that, you can consult our rug professionals at Khazai Rugs. They will offer you the best options based on your needs and tastes.
So, feel free to contact us and get professional help buying jute rugs.