What Makes A Masterpiece?, Undoubtedly, most artwork found in museums and private collections worldwide is priceless. Being one of a kind makes it difficult to put a price on many works. However, almost daily, art is sold and bought. It often brings hefty price tags that most will never be able to afford.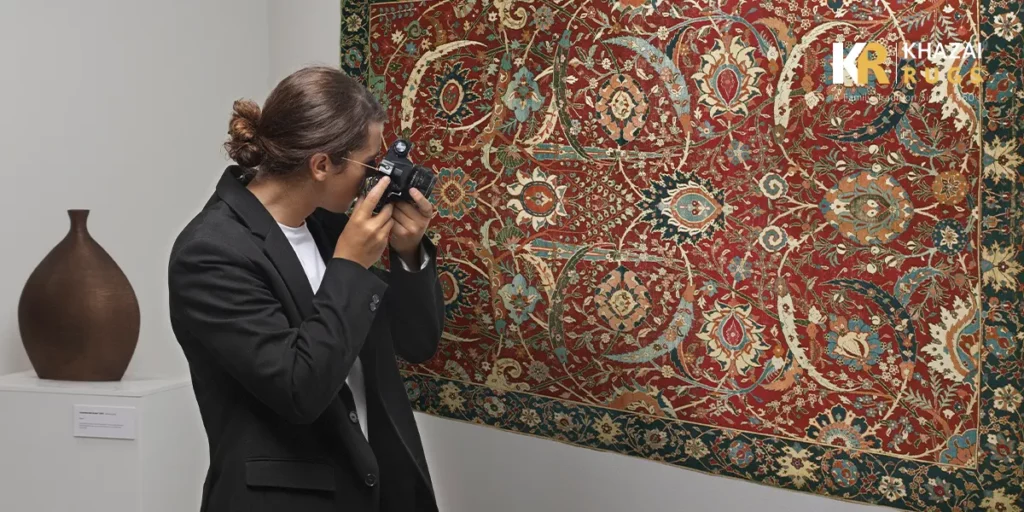 This article deals with how rugs have become a great investment as artwork. It also discusses what makes them a masterpiece. 
How to determine the rising or falling of artwork?
The fine art market is booming: Every day, another auction record is being set. So what does that mean for the painting you bought to match your sofa a few years back? It may increase in worth or be as salable as your kid's pasta-filled craft project.
So how do you tell? As with any investment, you need to research and go beyond your comfort zone. The art market is fickle, and there are no guarantees of profitability. But with a little legwork and forethought, you can fill your home with images that may prove worthy assets. What Makes A Masterpiece?, The rarity of a work of art gives it value. So, an original will always be worth more than a reproduction.
Why is it wise to invest in rugs?
We have been facing a decline in production and the expansion of the global economy nowadays. Therefore, rug prices will continue to astonish.
Smart investors can see their window of opportunity is closing fast. They also know that they will not be able to replace Oriental rugs from past and current artists. This once-unknown art is now becoming known, especially throughout the investment community. In painting, there was one artist, one canvas, and paint. With Oriental rugs, it is the entire art itself that is dying. So, no more artists will be left to create this rare handmade art. So this is the main Question, What Makes A Masterpiece?
What contributes to increasing rugs' prices?
Prices are already beginning to soar as more investors become aware of these rugs' rarity and eventual death. When hand-woven rugs cease to be produced, the existing body of work will soar in value beyond everyone's expectations.
Some Persian rugs are doubling in value in just a single year. Recently a 17th-century Persian Laver Kirman rug received a record bid of $9.59M at auction, doubling the previous record. Antique rugs appreciate astronomical values. Plus, in the last few years, even some newer, more delicate rugs have tripled and quadrupled in value and we must know What Makes A Masterpiece?
Why is an Oriental rug a valuable investment?
With Oriental rugs, it takes the hands of many artists to create a  masterpiece. It brings artists to make wool and dye as well. The supply will continue to diminish, and the price of authentic Oriental rugs will continue to climb.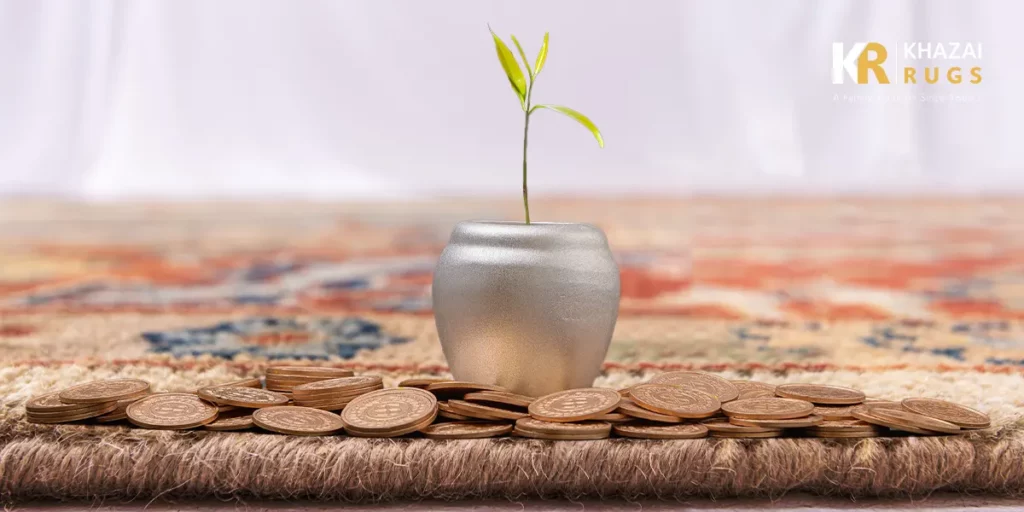 It is time to move your money if you are an investor interested in protecting wealth and less risky investments. The appreciation of these works of art is assured to increase in value and importance. That's because all of these Artisans are dying off, and sadly one cannot replace them.
There is no better place to invest money now than in the appreciating world of authentic Oriental rugs. Rug experts at khazai rugs, What Makes A Masterpiece? assure a tremendous return on investment for these hand-woven masterpieces.
What is the world's most expensive rug?
The world's most expensive rug is this silk Isfahan rug measuring 7 ft. 7 in. x 5 ft. 7 in. It was sold by Christie's in 2008 for a staggering price tag of US $4,450,000. Several factors contributed to this record price. Some of these factors are exceptionally high knot density, numerous colors, outstanding craftsmanship, and pure silk use.
Additionally, despite its age, the rug was in excellent condition with negligible end loss at the sale time. A significant fact about the sale price is that this price is the highest ever paid for a rug at an auction. It is also the highest among private rug sales.
So, what makes a masterpiece?
If there were such a specific formula for creating one, all artists would do so. Instead, a true masterpiece is a visual equivalent of capturing lightning in a bottle—a vector of time, place, genius, and luck. They often reflect on tradition. However, masterpieces become what they are by depicting something nobody has seen before. There are no better examples than the ten famous paintings, including some of the best Picasso paintings, Gustav Klimt's works
At Khazai Rugs, we have hundreds of beautifully woven masterpieces for you. As mentioned throughout this article, investing in rugs has become more and more profitable. We own rugs in various types, making it easier for you to find exactly what you are looking for.